To download a report, click on the cover image.
The data and information on COVID-19 from the perspective of ZIP 97209 in the neighborhoods of the Pearl and Old Town, Portland, Oregon. Updated weekly after the meeting of the Pearl District's Forum on COVID on Mondays.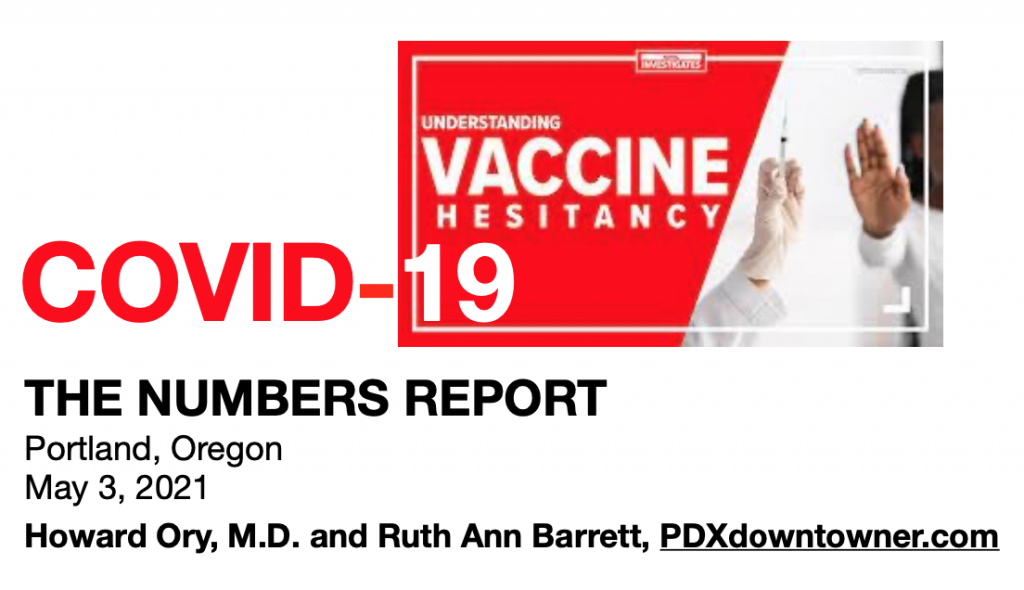 Building on the Kaiser Family Foundation (KFF) research, we have created a message platform that addresses the primary target audience of those "wait and see" hesitant folks to "yes" with the objective of moving people to say "yes." There is also information on the other two audiences, "If it is required" and "don't want to get vaccinated" to include who falls into those categories by age, race, and political party.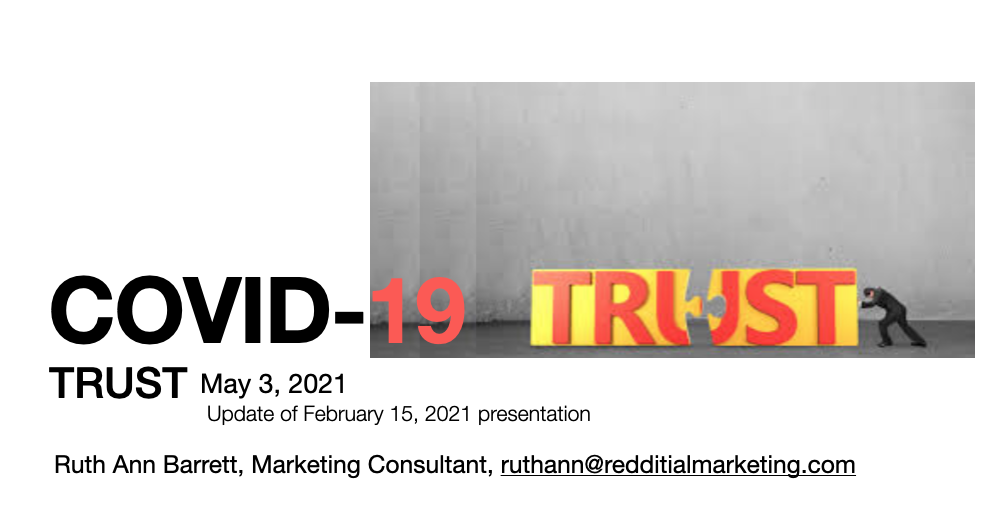 It is recommended those engaged in social media use these guides to post relevant, helpful, and effective posts that move people to get vaccinated.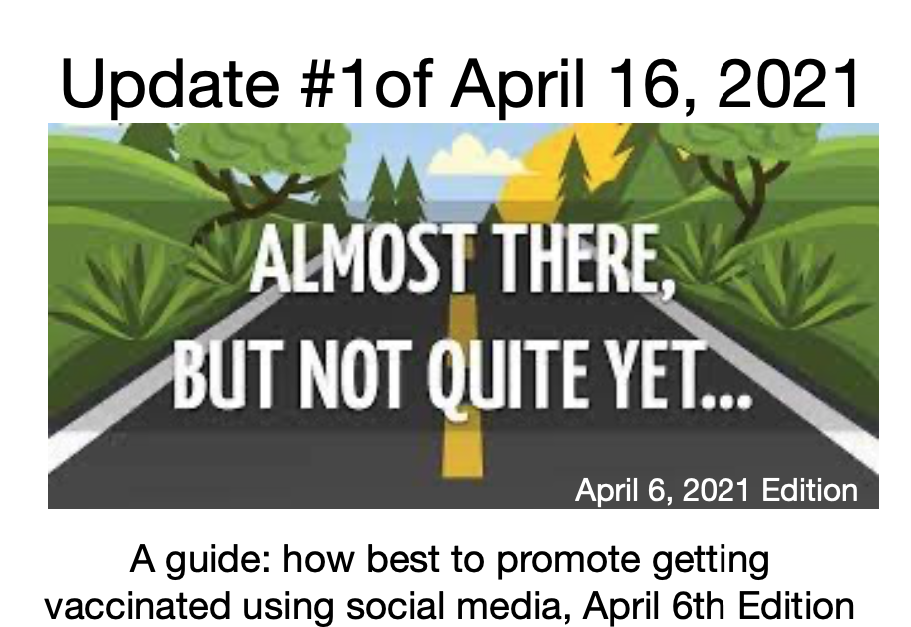 Earlier COVID-19 reports and white papers are published on pdxdowntowner.com.
If you have any questions, please do not hesitate to call or text me at 415-377-1835.
Ruth Ann Barrett, Portland, Oregon